What Fashion Designers say about Silk Scarves
Posted on September 07 2018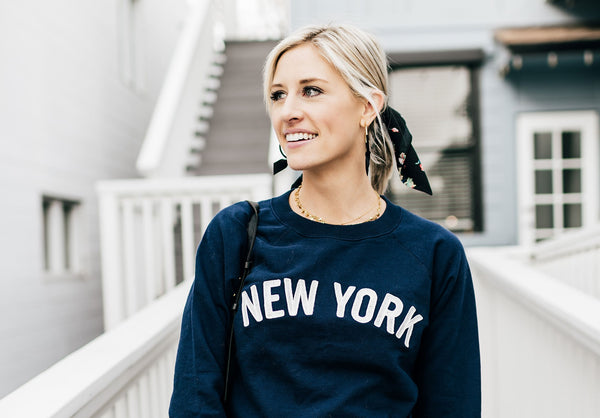 A scarf could prove functional as well as fashionable. In case of injury — say from some overzealous knotting of your new neckwear — you could make like Grace Kelly: when she hurt her arm in 1959 at a yacht party held by Aristotle Onassis, she fashioned a Hermès silk square into an emergency sling.
"The scarf is a clever little way for brands to expand their product offering," says Coco Chan, head of womenswear at online retailer Stylebop. "They're a great styling trick on the runway or in campaigns, because they blend a ladylike propriety with that magpie, art-school vibe. However, they certainly present a sartorial challenge for our customer."
"A beautiful silk scarf can be a key item in a modest wardrobe," says Sally Matthews, creative director of The Modist, an online luxury specialist. "A light scarf wrapped close to the neck provides a practical alternative to having to wear a high-necked layer underneath — and is especially good during the summertime."

Quick to capitalise on this new currency, a number of specialist labels have also made the scarf their main focus. "Our skinny scarves have been a great success," says Jess Morris, co-founder of the scarf label Rockins. "No sizing issues and no returns! We turned over £1m in scarves last year."
Further proof of the scarf's versatility came when Selfridges launched an exclusive collection of bandannas from designers such as Loewe and Roksanda to be tied around the neck or head, or to personalise a bag. "Tying a scarf to a bag is an easy and creative way to customise and bring new life to it," says accessories hall buying manager Josie Gardner.
The scarf is a key component in the new vogue for customisation: at Fendi, you can personalise bags by picking a twill scarf to be threaded through the strap, while Mulberry displays its Amberley bag with a scarf knotted to the handle.
There's no disputing that Dolce & Gabbana's summery tile designs or Gucci's Warholian cat-portrait prints are things of beauty, but styling scarves can be challenging.
"I like to wear them as a bandanna, because they can upgrade a white T-shirt instantly," says Vanessa Seward, the Parisian designer who has mastered the art of bourgeois with a twist. She looks to Debbie Harry as a scarf mentor. For the longer "lavallière" styles, she is inspired by "stylish men from the 1970s such as Gunter Sachs or Helmut Berger, who wore them like a loose tie with shirts and blazers".
An can men wear scarves? Of course they can. Jess Morris says that sales of her Rockins scarves used to be worn predominantly by women, with men making up about 10 per cent of sales. "But increasingly we're selling to more and more guys, young and old. The super-skinny scarves are a great louche alternative to a tie," she adds. "Less stiff."
Images and more styling ideas: Little Miss Fearless