Premier Class Trade Show in Paris
Posted on March 14 2019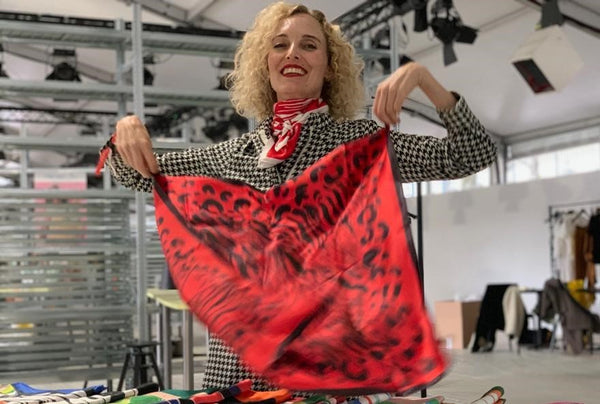 This month Mantua Silkwear was excited to be part of Premier Classe in Paris from March 1 to 4. It is the top accessories event alongside the Paris Fashion Week. A select few South African brands were able to express their creativity and present their ready-to-wear, accessories and beauty collections to an international audience. 
Read all about Premier Classe and the South African Designers here and take a look at some of our photos from the fair. 
Juandi at work at the Premier Classe Trade Fair 
Having fun too... 
Silk scarves and fashion in Paris everywhere
And back at the fair... 
Favourite records and scarves...
Flying high ... au revoir Paris