Living Coral – the Colour of the Year
Posted on January 03 2019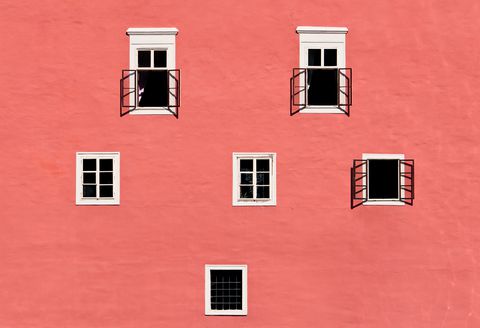 Light-hearted, optimistic and joyful - we are in love with the 2019 colour of the year.

'Vibrant, yet mellow PANTONE Living Coral embraces us with warmth and nourishment to provide comfort and buoyancy in our continually shifting environment.
In reaction to the onslaught of digital technology and social media increasingly embedding into daily life, we are seeking authentic and immersive experiences that enable connection and intimacy,' that's how Pantone described their choice for this year at the launch in December.

We find that Living Coral is a nurturing colour that appears in our natural surroundings. It mesmerizes the eye and mind. It also speaks to the urgency of respecting and preserving nature and natural resources. Coral reefs are an important part of the global environment, both protecting and nurturing marine ecosystems and helping with water filtration and marine life reproduction, among other things. With critical issues such as climate change and other environmental threats, this colour and its connection to nature feels most relevant, especially when you consider that some species of coral are listed as "threatened" under the Endangered Species Act.

Coral in Fashion
Coral shades crept in at fashion shows for the Spring / Summer 2019 season but they only received full attention when supermodel Gigi Hadid appeared in New York recently wearing coral from top to toe.
The shade of Living Coral has since popped up everywhere from fashion runway shows to warm beauty looks, progressively on social media influencer posts and in consumer packaging. It brings to mind, recreation, leisure, celebration — aspects of life that are needed to balance the many challenges faced in the current day and age. We can easily imagine the dynamic colour in a setting like a West Coast beach escape or the mellow rosy shade of a pair of Nantucket Reds trousers.


Will 2019 live up to Living Coral?

In naming Living Coral, Pantone foresees a shift in our communal mood. Living Coral suggests warmth and closeness and speaks to a renewed focus on hearth and home — home cooking, talking to your neighbours.

Experts agree that colour therapy does influence how we feel and act. They just don't know how much or how long it has an impact on behaviour, and they say each of us reacts differently. 
Mantua's take on Coral

At Mantua we'd like to embrace the promised warmth of Living Coral. Here are two of our 2018 designs featuring coral hues - Midsummer Night's Dream and Flower Fragments.
And here is a sneak preview of two new Mantua designs embracing the coral theme this season.
Happy New Year!

References:

https://www.pantone.com/color-intelligence/color-of-the-year/color-of-the-year-2019
https://www.telegraph.co.uk/fashion/style/living-coral-wear-pantone-colour-2019/
https://www.wgbh.org/news/commentary/2018/12/31/will-2019-live-up-to-living-coral-the-color-of-the-year
http://time.com/5456481/pantone-color-2019/