Finding your kind of scarf and your kind of style…
Posted on January 30 2019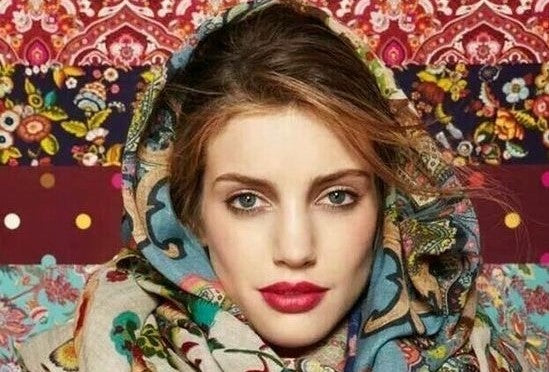 The origin of scarves can be traced to ancient Rome, where they were not used as fashion accessories but as "sweat cloths" to wipe sweat from the face and neck in hot weather. Later the scarf was not just a "must have" fashion accessory for women but also for men, mainly made fashionable for the gentlemen by the French in the form of "cravat".

Today you don't have to sweat it. There are so many terrific ways to wear your scarf. It's easy to add an instant update to your look and get creative when it comes to tying a scarf to best complement an outfit.

Scarves come in many shapes, sizes and, importantly, fabrics. A scarf's fabrication determines its texture, appearance, and weather-appropriateness, so you should always pay attention to fabric when you're shopping for scarves.
Alpaca: for cold autumn winter days: Alpaca scarves are made from wool of the alpaca, which is a lustrous and silky natural fiber, warmer and softer.
Cashmere: for cold autumn and winter days: This soft, luxurious fabric is made from the wool of the Cashmere goat. It is light in weight and, when handled with care, becomes softer with time.
Cotton: for hot spring and summer days: Classic and easy, cotton is staple for its ability to be laundered and its durability. It's a cool fabric, perfect for summer wear.
Jersey: For cold autumn and winter days: This stretchy, soft cotton is breathable and light-weight. Jersey is an ideal pallet for beading, studding, sequins, and other embellishment.
Linen: For hot spring and summer days: Promoted for its coolness, linen is often considered the most breathable fabric of the bunch. It is made from the fibres of the flax plant.
Pashmina: For cold autumn winter days: Pashmina refers to a type of shawl or scarf made from the cashmere wool of the pashmina goat. 
Satin: For cold autumn and winter days: Satin is a glossy, soft fabric most often made from silk or polyester. Satin comes in several forms or weaves, which may vary in shine, thickness, flexibility, and weight.
Wool: For cold autumn and winter days: Wool comes from the fleece of sheep and other animals. It's very warm, durable, and with proper care should last you for years and last but not least:
Silk: For all seasons: Silk is a natural protein fibre obtained from the larvae cocoons of the mulberry silkworm. It can be shiny or matte in lustre, and is especially delicate.
Other than styles discovered from its materials, details of a scarf surely can also add lots of dimensions into your fashion statement. A chunky scarf, for example, offers an incredibly flattering and chic appearance during the chilly, winter days, while a sparkling metallic scarf with sequined details delivers those glam-rock styles perfect for a night out.
A Style for Everyone
I've been a fan of scarves ever since my first trip as a teenager. Today I have a drawer full of them in all shapes, colours, patterns and sizes. Apart from many, many silk scarves, I have a four-season selection of large cashmere and lightweight wool pashminas and consider them to be the ultimate travel accessory. They keep me warm on chilly planes, and they're the easiest way to dress up a suit or cocktail attire on business trips.

I have variations of two of the three classic shapes — square, rectangular and triangular — in cotton, silk and wool. There are no definite rules to classify scarves hanging in your wardroom but for our Mantua blog we tried to classify those which are applicable to silk as the most luxurious material of all.
Shapes & Styles
Neck
Whether worn bandana-style, tied into knot, or looped into a feminine bow, neck scarves are sweeping Hollywood, runways, and city streets with gusto this season. Channel your inner Mad Men, classic girly-girl, or country club queen in one of our beautiful Mantua silk scarves.


Head
Hair and head accessories have been a staple for fashion since the first bobby pin was invented. Whether you want to have that 50's ponytail flair or are looking for that gypsy, tousled hair look, head scarves can add exciting style to your daily fashion. Didn't have time to wash your hair? No problem! Sport a head scarf instead! Wear the scarf as a head band, bandana, or a wrap. A skinny scarf or square scarf works great for this trend that wears well in any season. You can even use a silk head scarf at night to help keep curls in place!


Square
There's nothing square about classy square scarves; the moment it's tied, looped or knotted around your dainty neck, it makes a bold style-statement. Whether you're sporting one in chevron, hearts, abstract shapes, leopard print, square head scarves will surely turn heads. You can wear it around your neck, on your shoulders, or on your head. You can also tie a classy knot around your waist on a knee length A-line skirt wearing a stunning pair of ankle boots. You can pick up different patterns and wear different square scarves every day.


Sarong Scarf
Sarong scarves can be worn and sported as a skirt. It's incredibly versatile kind of scarf which can help you have a fashionable, stylish outlook when on a holiday. All you need to do is string it around your waist to have a classic paero drape skirt fashion. Also, you can wrap it halter style to cover your full body. Find more ideas about how to wear your scarf as a garment here (LINK).


Bandana
A bandana scarf is a piece of cloth in the shape of a triangle or a square that is folded into a triangle. These are often made of cotton and are popularly donned by cowboys and associated with western wear. Bandana scarves can be worn on the head, neck, and as a ponytail wrap. They may also come in silk as well. Bandana scarf can be either tied on the head or wrapped around the neck. It's a simple, small scarf with a size similar to a handkerchief. It appears quite casual and is an ideal scarf for your beach outings and summer wear. Bandana scarf also protects your head and hair from the direct rays of sun during the hot summer days.
Things need to be kept in mind before buying a scarf
Scarves can make or break an outfit and are certainly not only meant for the colder months --- there's something about having one artfully wrapped around your neck that is incredibly stylish. An accessory that delivers both on style and function, a scarf is the best way to add a chic European touch to your ensemble.

Here is our advice to keep in mind for when you're buying one:

1. The first rule to keep in mind while buying a scarf is to pick one that isn't sheer or see-through. Light, airy fabrics instantly draw a connection to women's wear, which is why you want to steer clear of them.
2. As far as the size of the scarf goes, pick a versatile size, ideally one that is between 90 and 110 cm square. This gives you enough fabric to keep you snug while ensuring that there isn't excessive fabric that you have to utilise by employing a complicated knot.
3. All kinds of patterns are allowed: Fine checks, plaid, paisley, polka dot, geometric, animal print, classic, bold or loud prints. Anything goes – mix and match colours and patterns. See what looks good on you.
4. Pay attention to fabric. Of course, we love silk for all seasons, but wool blends and knits are perfect for a frigid winter – again, mix and match materials for best visual effect and stay cool or keep warm whatever the weather.

Our next blog will talk about silk scarves for men: neckties and pocket scarves – new additions to the Mantua range launching this Autumn.